Our Mission
Women Lead Oklahoma is a statewide nonprofit that promotes the engagement and inclusion of women in civic life.
We are building a community of dynamic, engaged women leaders across our state.
Our Vision
Our vision is a state where women are motivated to act, community focused, and civically engaged.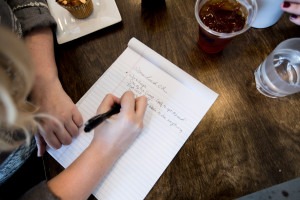 Our three-pronged approach of Learn, Connect, and Act helps individuals answer the questions:
Who's responsible?
Why should I care?
What can I do?
Our programs make it easy to understand the structures that govern civic life, interpersonal communication, and workplace dynamics. We help women affect change through education and resources, that encourage community and civic action.