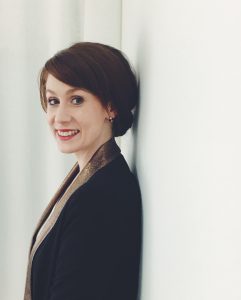 Elizabeth Horn is the Director of Programming for Women Lead Oklahoma. She moved from Los Angeles, CA to Oklahoma City in 2009. She studied Sociology and Women and Gender Studies at the University of Central Oklahoma, a path that has taken her from working with children in adverse situations to adults at the end of their lives. The common thread through all her professional experiences is that most of the issues people are faced with are symptomatic of bad policy and bad information. Her work with Women Lead Oklahoma is a response to that. She believes in inside-out change and that by providing women with opportunities for education, resources, and connection, they can successfully navigate the pathways to change.
Elizabeth spends her days writing programming that empowers women to become the change-
makers in their communities, and her nights chasing after her toddler daughter, three dogs, and law student husband.