Sara Jane Rose - President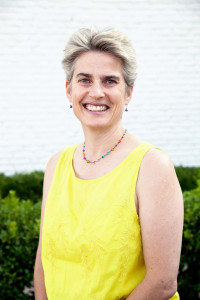 Sara Jane Rose arrived in Oklahoma in 2005 from California with her husband, Oklahoma native and attorney Jay Shanker, and two young daughters. A 1982 graduate of Brown University in Rhode Island, her California careers included directing episodic series for network and cable television, and five years teaching martial arts and self defense to adults and children as part of a leading national studio chain. She has a black belt in Shaolin Kempo Karate. In 2010, she founded Sally's List, a non-profit organization that recruits and trains progressive women to run for public office in Oklahoma. She has been an active fundraiser for Westminster School, Planned Parenthood of Oklahoma, and Harding Charter Preparatory High School.
---
Anne Roberts - Treasurer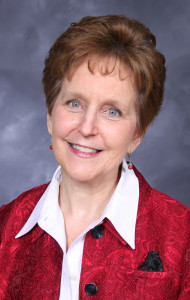 Anne Roberts is the Director of Legislative Affairs for INTEGRIS Health, Oklahoma's largest health care system.  She works with policy makers and other stakeholders to promote positive community and patient health. A seasoned executive with proven leadership ability in non-profit management and organizational growth, legislative advocacy and state-level policy development, Anne served as the Executive Director for the Oklahoma Institute for Child Advocacy from 1989-2009.
She received both her undergraduate and graduate degrees from the University of Oklahoma, and has worked in the non-profit sector for over twenty-five years.  Ann also serves as an adjunct professor at Oklahoma City University, teaching "Advocacy for Social Change" to graduate students.
A graduate of Leadership Oklahoma, and a member of the Downtown Rotary Club in Oklahoma City, Anne has been a gubernatorial and legislative appointee to a variety of statewide advisory councils dealing with health and children's issues including service on the Boards of the Oklahoma Department of Human Services and the Oklahoma Health Care Authority.  Nationally, she has served on the Board of Directors of the National Association of Child Advocates, and the Kids Count Advisory Committee for the Annie E. Casey Foundation.
She has received numerous honors and awards, not least of which was being named the 2000 National Child Advocate of the Year by Voices for America's Children.  In 2008, the Oklahoma Health Care Authority honored her with the Defender of Health Award.  In 2010, Leadership Oklahoma presented her with their Distinguished Graduate Award, and she was named one of Oklahoma's Most Admired CEOs by the Journal Record.  Most recently, she was selected as one of 50 Making a Difference in the Journal Record annual Woman of the Year program.
Anne is also an accomplished singer, yoga instructor and avid hiker. She resides in Norman.
---
Lynette Mathis - Secretary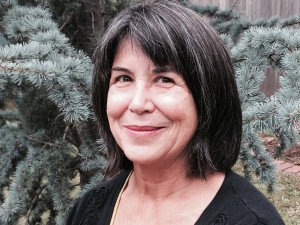 Lynette and her husband Steve are recent transplants to Oklahoma — Steve's home state — after many years in Southern California.  A graduate of UC Berkeley, she has experience in the non-profit and business worlds with a long-time emphasis on issues important to women and girls. Early in her career she played a key role in the Palo Alto Rape Study, one of the first to determine specific steps police departments could/should take to encourage reporting of sexual assault. She also served as the first Executive Director of the Independent Feature Project/West, a still-thriving Los Angeles non-profit created by and for independent filmmakers.  She believes in the work of Women Lead OK — that through information, inspiration and mutual support we will help create a new generation of women leaders and catalysts for change.
---
Kitti Asberry - Board Member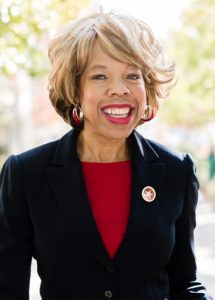 Kitti Asberry is the Executive Director of the Oklahoma Commission on the Status of women. She is a long-time community leader, activist and volunteer in Oklahoma City. She has been advocating for local and state issues since the mid 80's. On May 19, 2007, she was the first African-American elected to serve as the Vice Chair of the Oklahoma State Democratic Party. Ms. Asberry works tirelessly for women, minorities, and children, through her volunteer work with several non-profit agencies Oklahoma.
In 1976 she was employed by Western Electric, working in the Denver Gardner machine shop area. She was elected to serve as a Union Stewardess for IBEW Local 2021. In 1979 she was employed at the OKC General Motors Assembly Plant. In 2009 she retired from the plant after serving 27 years as an International Union Representative for UAW Local 1999. She has served in numerous leadership positions for civic, non-profit and community organizations. She is a graduate of Leadership OKC, Class XXX, and a member of the Leadership OKC Alumni Board representing her class. In 1991 she started the ACS Survivors Dinner in OKC. After noticing a lack of minority participation at Relay events, in 2013 she started the Annual ACS Juneteenth Relay for Life at Douglas High School in Oklahoma City. Currently she serves as Secretary on the Executive Board of the National Association of Commissioned Women (NACW). She is a board member of OK Women Lead, African American Women's Annual Health Forum, and the Oklahoma American Cancer Society.
She is a graduate of the University of Phoenix where she holds a Bachelor of Science in Business Management, and a Master of Business Administration / Human Resources Management. In addition, she is a 1986 graduate of the George Meany School of Political Science and Labor Studies, in Washington, D.C. In her spare time she enjoys gardening, cooking, canning and reading.
---
Elizabeth Hunt - Board Member
Elizabeth Hunt, an accredited communications professional of more than twenty years, is the manager of mar

keting and communications for ITC Great Plains. She oversees ITC's marketing, communications and branding efforts in the Southwest Power Pool footprint. Ms. Hunt possesses nearly 20 years of senior-level communications experience, including tenures with two Fortune 500 organizations and serving as the chief marketing and media relations officer for the City of Tulsa.
Active and engaged in the State of Oklahoma, Elizabeth is a graduate of Leadership Oklahoma Class XXI, Leadership Tulsa, and the Tulsa Police Department's Citizens' Police Academy. She has participated in numerous civic, philanthropic and professional organizations related to the health and well-being of Oklahoma's children and families as well as workforce development. She currently serves as a board member of Allied Arts, The Foundation for Oklahoma City Public Schools Advisory Board, Women Lead Oklahoma and the Bob Wills Heritage Foundation. Her numerous honors include - Tulsa Regional Chamber's "Woman in Business Champion," The Journal Record's "One of 50 Oklahoma Women Making a Difference," The Journal Record's "Achievers Under 40," and the Tulsa Business Journal's "40 under 40″. Elizabeth has also been honored by TulsaKids Magazine as one of "Twenty Tulsans Who Care about Children and Families" and by the Cystic Fibrosis Chapter as one of "Tulsa's Twenty New Leaders."
---
Shavonne Evans - Board Member
Shavonne Evans was raised in Oklahoma City and currently resides in Norman. She is proud to call each home. Shavonne is a wife, a mom to a two year old, a Realtor, and a Realist. She serves on various boards in her community and does her due diligence to stay abreast of current topics that affect the people around her. She has maintained Outstanding Production the last three years as a Realtor with Keller Williams and she was awarded a spot in Next Under 40 in 2016. She graduated from Leadership Norman in 2017 and is excited to be a member of the Women Lead Board.
---
Lisa Lane Schade - Board Member